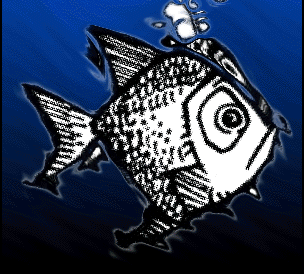 DEEP EDDY RECORDS
P.O. Box 143221
Austin, TX 78714 USA


DEEP EDDY RECORDS PRIVACY POLICY
This notice is to inform you about the policies for collection and use of personally identifiable information on the deepeddy.net site. Sites linked to our site may have different policies; please review the privacy policy notices on those sites for details.
We do not collect personally identifiable information about you on this site without your knowledge, and all such information is collected directly from you. For example, we will ask you to provide your e-mail address, name, mailing address, or other information about yourself when you order music products from our site.
We do not share personal information provided by customers with anyone outside deepeddy.net. In particular, we do not rent or sell mailing lists of site visitors to any third party.
This policy will not change, but please revisit this page as often as you wish.
Revised: 22 March 2010

Deep Eddy Records is an independent record label in Austin, Texas, specializing in surf, instrumental rock, garage rock...
More info
Deep Eddy Records is an independent record label in Austin, Texas, specializing in surf, instrumental rock, and garage rock. We formed in the fall of 1996 because we felt the need to fill an opening in the music world. We´ve released 54 albums and singles, and we have a lot more in store for the future. Deep Eddy Records was started by one person with a strong DIY ethic, and we firmly believe that a band, a songwriter, an artist should stay in control of their own musical creations.
Deep Eddy Records is devoted to bringing the best in surf and instrumental music and garage rock to you, be it from our own artists or through the music that we distribute. Thanks for visiting!

The new CD by San Antonio surfers King Pelican,
Matador Surfer
features 10 new edgy instrumentals. Get it
HERE!

Have A Drink With
The Spoils! Austin heavy surf combo The Spoils and their debut release. Get it
HERE!

We're pleased to release
Surf Explosion
by legendary Brazilian surf combo Dead Rocks. This is their first American release, and it's amazing! Get it
HERE!

It's the American debut of Greek surf/instro combo Dirty Fuse.
Last Wave
is a stunning collection of 15 surf instrumentals that express a respect for the past and strong desire for the modern. Last Wave takes you from '60s California to modern day Greece.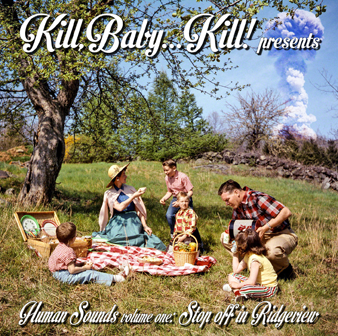 Following up their critically acclaimed 2013 full-length album
Corridor X
, Kill, Baby...Kill! has unleashed a new EP, titled
Human Sounds Volume 1: Stop Off in Ridgeview
. This release marks both an honest extension of the sounds from the previous album, as well as a new experiment in vocal music. Available for
download
.

The debut CD from San Antonio´s Apache 65,
Kingdom of the Snake
is a unique blend of surf, blues, and spoken word. It's the soundtrack to your next indie film. Get it
HERE!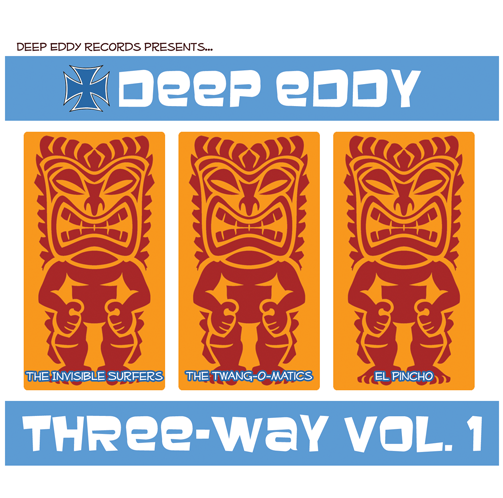 Deep Eddy Three-Way Vol. 1
. It's a new and unique compilation featuring three exclusive songs each by three bands from three different countries. Includes new songs by The Invisible Surfers (Greece), The Twang-O-Matics (Norway), and El Pincho (The Netherlands). Get it
HERE!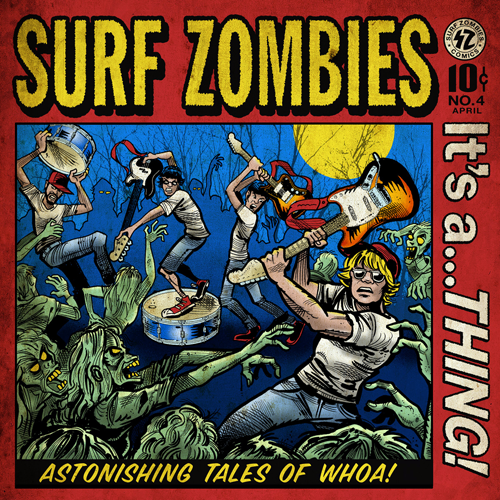 Iowa's Surf Zombies are back in true form with their fourth album
It's a...THING!
, an unholy but wholly blend of high octane surf and instrumental rock and roll with healthy doses of fuzz and tremolo. Get it
HERE!

It's the debut CD by longtime Boston instrumental combo The Derangers.
The Legend of Daphne Blue and the Westernmental Sound
features 11 southwestern/spaghetti westerns that showcase the best songs written and recorded over a 20-year period. Get it
HERE!

New CDs by Bat City Surfers, Sandworms, Urban Surf Kings, Moonbase, Davie Allan and the Arrows, Boss Jaguars, Charlatans, Genki Genki Panic, Compartmentalizationists, Del-Vipers, Reverberati, Burt Rocket, Shockwave, Rondo Hatton, Man from RavCon, Cutback, Protons, Abominable Showmen, Crazy Aces, Kimmo Kalaja, and more now in stock!
More info